Robert's Corner
What the heck .....
Dang that was some playoff games. Again we saw some heck of playoff performances. I had a chance to see a few games and there were some close games but it gets old hearing the players complain about the umpiring. Yes I see the games and the umpires make mistakes but so do the players. I don't think I saw a call that prevented a team from winning. What I saw was mostly players upset that they were played so poorly and blamed the blues for their issues. Umpiring issues are as old as baseball leagues.
I know this doesn't make teams that lost feel any better but while I keep trying to bring in better umpires, I don't think we will ever have perfect umpires. So please try to be understaning, and remember. You have alot more to do in determining who wins the game.
As we are almost ready to start our new season, This is the time I start to wonder how many teams we will have this upcoming season. What kind of weather will we have this upcoming season. How many divisions will we have this season. So I guess we will find out soon enough.
Ram Football Tickets
Football in LA is back!!
vs
Nov 6, 2016 1:05 pm Los Angeles Sports Arena and Coliseum
Anyone interested in buying some Rams tickets, please call Tony (626)209-6993. He has 4 season tickets. He is willing to sell two (2) or four (4) tickets to all games.
New Season
Next Season update
Well thanks to the TOP bracket not wanting to end the season, our new Fall Season is now pushed back a week. I expect our new season to start November 6, 2016. Our first league meeting is set for November 1, 2016.
There are still a few teams I'm not sure if they are planning to continue. Teams need to confirm their intention to continue.
New teams only have one Sundays left to schedule practice games. Please contact Jose or me for more information.
Any Ideas?
Suggestions for the season?
If the rain don't mess things up, we are scheduled to have our first league meeting on November 1, 2016. At this time if you have any suggestions, comments, or complaints. This is the time to voice them. Therefore it is important every team send someone to get the latest on our league and our upcoming season.
Weather Report
Rain coming?
It looks like we might be getting some rain on Friday. I am hoping this doesn't mess up our TOP bracket championship game. This could possibly push back our opening day day by a week.
Playoffs results
Championship round recap
In our biggest weekend of the season, we again saw some great performances.
In the TOP Bracket team Mexico defeated the Colt 45's 8-2 to tie the championship series at 1 apiece. These team will battle for the Championship next Sunday.
In the Middle Bracket the surprising Sun Devils defeated the Piratas 7-3 to sweep the series 2-0.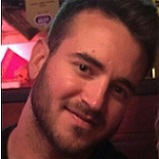 Steven Cazarez Mike Wing
Sun Devils pitcher Steven Cazarez threw a complete game and Mike Wing added a 2 run home run.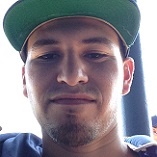 Rudy Muniz
Rudy Muniz added 2 RBI's to defeat the Piratas.
In the Bottom Bracket the Rancheros defeated Chino Pacific 9-4.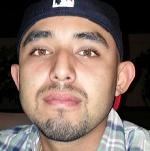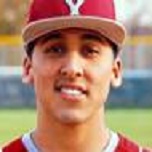 Jiame Aparicio Carlos Rosales
The Ranchero offense was led by Jaime Aparicio who hit a Grand Slam in the 2nd. The Rancheros Pitcher Carlos Rosales didn't need alot more. Carlos pitched a complete game with 16 K's and even added a homer to help himself.
In the Lowest Bracket the Tigers need 13 innings to finally subdue the Inland KC 7-6.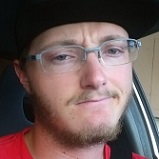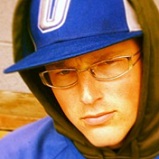 Collin Robinson Justin Robinson
Collin Robinson singled in the winning run in the bottom of the 13th to bring in the winning run and the Tigers first Championship. Tiger pitcher Justin Robinson came in the 4th and struck out 14 the rest of the game.
News and Events
October 24, 2016
Next League meeting
Tuesday
November 1, 2016 @ 7:00 p.m.



Michael Angelo's Pizza Restaurant
2467 S. Euclid ave.
Ontario, CA 91762
(909) 984-5161
Behind McDonald's
Extra Batter Rule
Click
here
to go to our Extra Hitter rule page.
Players Suspended
NONE


Questions, comments, or suggestions?
If you have any questions, comments, or suggestions for us, send us an email at
aztecbaseballleague@hotmail.com
Miguel Lopez Anthony Gonzalez
1982-2012 1997-2015
Rest in Peace