Robert's Corner
What the heck .....
That was probably the hottest weekend I have ever played in my life. It was sooo hot that I cancelled a game because I lost an umpire. That was the 2nd umpire we lost Sunday because of the weather.
Its suppose to be just a little bit cooler this weekend but thats still hot!!
Please make sure everyone brings plenty to drink. We had a couple of umpires pass out this last weekend because of the heat.
League Sponsors
Aztec Supporters
Free Agents
Players available
Louie Blanco
louie92584@aol.com
(951)723-7342
If, OF
AAA, AA, A

Darwin Cruz
(sk8er7333@gmail.com
(909)231-7994
2B

Martin Maldonado
martin23pomona@gmail.com
909 933-0181
OF
B

Jose Davila
davila.josej@yahoo.com
214 929-8788
P, IF, OF
AA, A, B

Angel Tatenco
jordanmiller110@gmail.com
AA

Leonel Sandoval
sandoval.leo20@gmail.com
1B, OF

Jordon Miller
jordanmiller110@gmail.com
951-204-0425
P, IF, OF
AA, A, B

Anthony Lopez
antlopez24@yahoo.com
909 994-0261
If, OF
AA, A, B

Rudy Cruz
sk8er7333@gmail.com
909 218-0455
LF

Andrew Paz
Andrewpaz@gmail.com
909 565-7857
Inf
AAA

Paco
tiopaco07@yahoo.com
951 356-5377
P, Inf
ALL

Jiame Gonalez
jaimota76909@gmail.com
909 717-2214
P

Valentin Cruz
cristy19787@icloud.com
909 243-5542
P, Inf, OF
AAA, AA

Andrew Soria
briansoria11@yahoo.com
909 658-5564
P, OF
A, B

Jesse Santana
jessejsantana@aol.com
951 901-9396
Inf, P, OF
AAA

David Reyes
davierey75@gmail.com
909 573-7250
OF, C
AA, A

Nacho
bignachdawg@gmail.com
626 534-4024
Inf
ALL

Jesus Santana
jessesantana9@gmail.com
909 477-1797
All

Kody
kodyddr@hotmail.com
909 697-8161
AA, A, B
AA, A, B

Marcus Rea
mrea63@outlook.com
626 587-7024
A, B

Nicholas Moreno
nmoreno13@apu.edu
909 223-8007
P, Inf
AA, A, B

Mike Fortunato
mike@city-commercial.com
rsq2424@yahoo.com
909 238-2089
P, IF, OF
ALL

Rosala Diaz
diaz.rosala@gmail.com
626 391-9543
Inf
A

Players that find new teams or are no longer interested in playing in our league, please email me to remove you from our list.
League Leaders
Thru Game 5
Offense
| | |
| --- | --- |
| 1. Corona Reds | 63 |
| 2. Creekside Grizzlies | 59 |
| 3. Scorpions | 58 |
| 4. IE Marlins | 56 |
| 5. Upland A's | 54 |
| 5. Pomona Aguilas | 54 |
Defense
| | |
| --- | --- |
| 1. Upland Twins | 16 |
| 2. Upland A's | 17 |
| 3. Tigers | 18 |
| 3. Los Doyers | 18 |
| 5. RC Dodgers | 19 |
Defensive shift
Does it work?
We see Major league teams use the shift defense all the time but the question is does it work? I went to a website that keeps track of these kind of things and I found it very interesting. The numbers show that in the Major league has used the shift 17282 times and has "saved" a total of 390 hits. Thats a 2.2% average hits saved. Since the shift provides more "saves" hits more than the average. I guess its a success but really? 2.2% It doesn't seem like its worth the trouble.
HBP
Stanton hit in the face
This week Stanton of the Marlins was hit in the face with a 88 mph fastball to the face. These are the pics from the doctor.
Extra Hitter rule
Rules for the Extra hitter rule
For those that haven't heard. We are gonna try out the Extra Hitter this season. I will keep these rules on the web in case we have any questions.

Teams may use an extra hiter if a teams chooses to. Teams are not required to use the extra hitter rule if they do not want to use it.

The extra hitter bats but does not play in the field.

If a team starts with 10 batters in the line up, the team must end with 10 players or forfeit the game.

The extra hitter may not go into play defense unless a player from the bench comes in to play the extra hitter.

A player in the starting lineup may NEVER play the extra batter position during the game.

Once lineups are exchanged, The extra hitter may NOT be added after the fact.
News and Events
September 17, 2014
Next League meeting
Tuesday
September 30, 2014 @ 7:00 p.m.



Michael Angelo's Pizza Restaurant
2467 S. Euclid ave.
Ontario, CA 91762
(909) 984-5161
Behind McDonald's
Players Suspended
Team:
Los Yaquis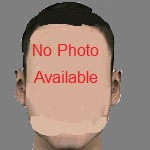 Player:
Manuel Urbina
Reason:
Cussing Umpire
Duration:
2 games (game 6 & 7)
Questions, comments, or suggestions?
If you have any questions, comments, or suggestions for us, send us an email at
aztecbaseballleague@hotmail.com
Miguel Lopez
1982-2012
Rest in Peace