Robert's Corner
What the heck .....
We have finally made it to the big game. We have some very interesting matchups. The Phillie/Royal matchup looks like either team can win it. The Phillies will have to win this Sunday if they want to get to the Championship game.
The Diamondbacks will get another shot at the big trophy after they were upset last season by the Aguilas. The Creekside Grizzlies have already defeated the Grizzlies and I'm sure they feel confident they can do it again and bring home their first championship.
The Magueyes have faced the Titans twice this season and have swept the season series. The question is do the Titans have another great game in them? I guess we will find out.
League Sponsors
Aztec Supporters
Free Agents
Players available
Andrew Paz
Andrewpaz@gmail.com
909 565-7857
Inf
AAA

Paco
tiopaco07@yahoo.com
951 356-5377
P, Inf
ALL

Jiame Gonalez
jaimota76909@gmail.com
909 717-2214
P

Javier Fabela
jfabela@trisystems.com
909 815-1364
infielder, outfield
A, B

Valentin Cruz
cristy19787@icloud.com
909 243-5542
P, Inf, OF
AAA, AA

Andrew Soria
briansoria11@yahoo.com
909 658-5564
P, OF
A, B

Jesse Santana
jessejsantana@aol.com
951 901-9396
Inf, P, OF
AAA

David Reyes
davierey75@gmail.com
909 573-7250
OF, C
AA, A

Nacho
bignachdawg@gmail.com
626 534-4024
Inf
ALL

Jesus Santana
jessesantana9@gmail.com
909 477-1797
All

Johnny Rodriguez
jayandrod20@gmail.com
909 509-6179
IF
AAA, AA

Kody
kodyddr@hotmail.com
909 697-8161
AA, A, B
AA, A, B

Marcus Rea
mrea63@outlook.com
626 587-7024
A, B

Nicholas Moreno
nmoreno13@apu.edu
909 223-8007
P, Inf
AA, A, B

Mike Fortunato
mike@city-commercial.com
rsq2424@yahoo.com
909 238-2089
P, IF, OF
ALL

Javier Fabela
jfabela@trlsystems.com
909 815-1364
Inf, OF
A, B

Joey Inglese
jing1410@gmail.com
909 240-1253
IF
A

Rosala Diaz
diaz.rosala@gmail.com
626 391-9543
Inf
A
James McIntire
mcintire_james@hotmail.com
909 851-1177
P, IF, OF
A, B

Players that find new teams or are no longer interested in playing in our league, please email me to remove you from our list.
New Season
Fall 2014 Season
We are in the final week of our Spring season. I know the rest of the teams are anxiously waiting to start our new season. Any new team interested in joining us can contact either Jose or I for more information. We will be having major field issues this and next season. I don't know the final number of teams that we will be able to carry.
Right now I am thinking about 32 teams. As of right now I expect first league meeting for the next season to take place on July 29 and our 1st 2014 Fall Season game on August 3.
Manager of the Year
Candidates for Manager of the Year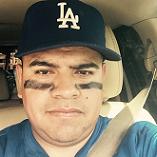 Danny Vasquez
Los Magueyes
Danny Vasquez lead the Magueyes to two league championships. He has the Magueyes on the verge of a third.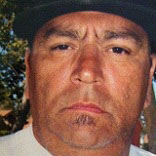 Max Andrade Sr.
So Cal Sox
Max Andrade Sr. has lead the So Cal Sox to two division titles. This season he lead his team to an 11-2-1 record.

Leland Dalby
Cucamonga Royals
Leland Dalby has lead his Royals to the TOP bracket championship. After last season he decided to move his team up to the AAA division on his own.
Predictions
The Favorites
In the TOP Bracket, the favorites seem to have big advantages. I really can't see anything but a A's/Bruin final while the Royals can be a dangerous team I don't think they have enough gas to take the big trophy home.
1st round update: I was wrong on both games. At least I did say the Royals had a chance. So we now are looking at a Cucamonga Royals/Upland Phillies. The Phillies swept the season series 2-0. The Phillies have to be favored but something tells me that it won't be easy.
1st round update: I was wrong on both games. At least I did the Royals were dangerous.
2nd round update: I favored the Phillies in the series so of course the Royals go and defeat the Phillies with a game winning single in the bottom of the ninth to win 5-4.

In the Middle Bracket, again the favorites seem to be ahead of everyone else. The biggest threat to a Diamondback/Detroit Tiger championship are the Washington Nationals.
1st round update: all 4 top seeded teams advanced. The Diamondbacks and Detroit Tigers both looked really good again. So I guess my picks are still in play.
2nd round update: I favored the Diamondbacks and on queue they are back in the finals. The Creekside Grizzles upset the Detroit Tigers in a good game 9-6. So the Grizzles now face the #1 seeded Diamondbacks(14-2). Of course one of those losses was to the Grizzles. I expect the Diamondbacks to subdue the tough Grizzles in another great game.

In the Bottom Bracket, I see the defending champions Magueyes getting a chance to go for a three peat. Their opponent is not as easy to pick. It would be easy to say the #1 So Cal Sox will make it to the finals but I think the Frontier Rangers can give them all kinds of problems. I think the winner of the most likely 2nd round matchup of the Rangers/So Cal Sox will be the biggest threat to the Magueyes.
1st round update: The RC Dodgers were the only lower seeded team to advance. The Frontier Rangers couldn't get past the 1st round either. So now it means I think it will be a So Cal Sox/Magueye final.
2nd round update: I don't think the Titans know they weren't suppose to get far into the playoffs. They only sneaked into the playoffs because of a tie game by the Devils. The Titans will have another tough game if they want to surprise everyone and take their 3rd Aztec title. The Magueyes are no joke. They have won the last 2 championships in a row and have to be heavily favored to take their 3rd title.
News and Events
July 21, 2014
Next League meeting
Tuesday
July 22, 2014 @ 7:00 p.m.



Michael Angelo's Pizza Restaurant
2467 S. Euclid ave.
Ontario, CA 91762
(909) 984-5161
Behind McDonald's
Players Suspended
NONE





Questions, comments, or suggestions?
If you have any questions, comments, or suggestions for us, send us an email at
aztecbaseballleague@hotmail.com
Miguel Lopez
1982-2012
Rest in Peace