Robert's Corner
What the heck .....
We had a little scare this week. We had some teams wait until the last possible moment to settle their league fees. Only one team lost their game because of the fees issues. So the good news is we move on.
Kind of a side note, is it me or people's word don't mean much now a days. I come from an era and a culture where a Man's word was worth probably more than money. My father purchased a brand new 1970 Camera from a dealer without as much as an application. The car was purchased just based on a man's word. I will grant you that this happened in a small town in Texas but still. (Olton, TX) The point is it just seems like today that there are only but a few men of their word.
Teams that still haven't picked up their baseball, please make arrangements with Jose as soon as possible. So teams don't wait until Sunday morning and remember that they don't have any league baseballs.
League Leaders
Thru game 8
Offense
| | |
| --- | --- |
| 1. Scorpions | 97 |
| 2. Pomona Pirates | 95 |
| 3. WC Diamondback | 91 |
| 4. IE Bombers | 90 |
| 4. Tigers | 90 |
Defense
| | |
| --- | --- |
| 1. Cubs | 11 |
| 2. WC Diamonbacks | 25 |
| 3. NY Mets | 29 |
| 4. So Cal Potros | 31 |
| 4. Colt 45's | 31 |
DJ
DJ for hire
Summer time is party time. Whether its a pool party or just a birtday party. Jose usually has quite a few gigs lined up already. So anyone interested in contracting Jose to do some DJ, call him to reserve today. He has all the other stuff like lights and smoke and whatever you need. Give him a call.
Labor Day
Labor day Tournament
We are set to hold our Labor day baseball tournament. Anyone interest must pay their entry fee as soon as possible to secure a spot. First come first serve. The format will be a two game format. One game on Saturday and one game on Sunday. The cost will be $175 and this will cover the cost of the umpires, game baseballs, fields, and hopefully if anything is left will go to winners.
Team Rankings
Power Rankings
| | |
| --- | --- |
| 1. WC Scorpions | .987 |
| 2. So Cal Potros | .947 |
| 3. NY Mets | .932 |
| 4. Colt 45's | .877 |
| 4. Cubs | .875 |
Streaks
Who is HOT/NOT
Winning Streaks
So Cal Potros have won 8 straight games.
WC Diamondbacks are on a 8 game winning streak.
The Tampa Bay Rays are on a modest 6 game winning streak.
The Mira Loma Dodgers have not lost in the last 7 games (6-0-1)
The Cubs have won 5 straight.
Losing Streaks
The Cali Dodgers are on a 7 game losing streak.
The Fullerton Titans have not won in 7 games.
The Detroit Tigers are winless in the last 6 games.
The Ontario White Soxs are on a 6 game losing streak.
The So Cal Orioles have not won in the last 6 games.
News and Events
August 31, 2015
Next League meeting
Tuesday
September 22, 2015 @ 7:00 p.m.



Michael Angelo's Pizza Restaurant
2467 S. Euclid ave.
Ontario, CA 91762
(909) 984-5161
Behind McDonald's
Courtesy Runner Rule
Click
here
to go to our Courtesy runner rule page.
Extra Batter Rule
Click
here
to go to our Extra Hitter rule page.
Players Suspended
Team:
Pericos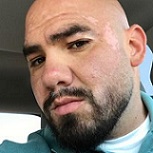 Player:
Robert Lopez
Duration:
1 game, (Game 9)
Arguing w/umpire
Questions, comments, or suggestions?
If you have any questions, comments, or suggestions for us, send us an email at
aztecbaseballleague@hotmail.com
Miguel Lopez Anthony Gonzalez
1982-2012 1997-2015
Rest in Peace