Robert's Corner
What the heck .....
We finally finished our season. The Bruins finally were able to subdue Mexico. So now we move on to opening day. I am expecting to have around 48 teams with 6 divisions. If there are any teams that do not plan on continuing please let us know.
As everyone knows, we try very hard to keep our league fees at $850 per season. Every season I wonder if we will have enough money to finish the season. Again this season field costs have again gone up. As of today if I had to make a predication, I would say this will be our last season of league fees of $850. I may be wrong but I fully expect to be forced to raise league fees April of 2016.

DJ
DJ for hire
Summer time is party time. Whether its a pool party or just a birtday party. Jose usually has quite a few gigs lined up already. So anyone interested in contracting Jose to do some DJ, call him to reserve today. He has all the other stuff like lights and smoke and whatever you need. Give him a call.
Opening Day
Fall 2015-16 Season
Our Summer 2005 Summer season came to an end when the Bruins were able to defeat Mexico to take their first Championship. We will have our first league meeting of the new season Tuesday December 1st. Teams interested in joining us MUST ATTEND.
Bruins WIN!!!
Bruins defeat Mexico 7-5
The Bruins bounced back to tie the game in the 6th inning after Team Mexico had taken an early 4-1 lead. The Bruins added 3 more in the 8th to take a 7-4 lead. Bruin pitchers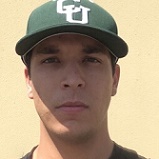 Chris Rubio/Tony Wilson
were able to hold Mexico to only 5 runs. The offense was lead by the Correa Brothers
David Correa/Jorge Correa
to give the Bruins their first Aztec League Championship!
Turkey Bowl
Thanksgiving Tournament UPDATE
We have 7 teams set for for our Turkey Bowl Thanksgiving weekend. The teams set so far to participate are.
So Cal Potros
Twins
IE Outlaws
Chino Pacific
Pacific Tires
BP Indians
So Cal Mariners
Ringers
The tournament will be a single elimination tournament with at least two games. One on Saturday and one on Sunday. The cost will be $200 per team. This would include the cost of baseballs, umpires, and field. I haven't figured out what we will give to the winner.
Tournament rules so far.
1. Mercy rule in effect.
2. Bat with what you bring
3. No Rosters but players can only play on one team for the entire tournament.
4. EH and DH rule is available.
5. All players must wear a complete uniform not necessarily the same.
Turkey Update
Weather Forecast
I was looking at the weather forecast for our Turkey Bowl and this is what they predict. It looks like we might have some rain. I hope not much.
News and Events
November 23, 2015
Next League meeting
Tuesday
December 1, 2015 @ 7:00 p.m.



Michael Angelo's Pizza Restaurant
2467 S. Euclid ave.
Ontario, CA 91762
(909) 984-5161
Behind McDonald's
Courtesy Runner Rule
Click
here
to go to our Courtesy runner rule page.
Extra Batter Rule
Click
here
to go to our Extra Hitter rule page.
Players Suspended
NONE


Questions, comments, or suggestions?
If you have any questions, comments, or suggestions for us, send us an email at
aztecbaseballleague@hotmail.com
Miguel Lopez Anthony Gonzalez
1982-2012 1997-2015
Rest in Peace