Robert's Corner
What the heck .....
Damn was it hot Sunday. Its suppose to be in the 90 again this weekend. I encourage everyone to bring some extra water and try to stay as cool as possible this weekend.
We have a holiday coming up. So after game 2 everyone will have an extra week to get their uniforms and Rosters in order. If you are a new team an need a little more time to get your uniforms in order, please contact Jose or I to get new teams an extra week to get their uni's ready. At our next league meeting we will be giving each team a dozen baseballs. This should get teams through game 8. Then at before game 8 we will give another dozen to complete the season.

Free Agents
Available Players
Eddie Ramos
ramoseddie13@yahoo.com
(626)409-5925
P, If, OF
AAA, AA, A
Marcos A. Gutierrez
(310) 415-2621
rez2405@gmail.com
1B, 3B, OF
AAA, AA
Jeremy Person
dodgerperson2315@gmail.com
Carlos Sierra
blackredrealm@yahoo.com
(909) 418-8057
IF, Of
AA, A, B
Adriel Rios
Adrielmrios@gmail.com
(951) 391-3929
P, OF
AAA
Victor Echeverria
Vecheverria93.ve@gmail.com
(951) 251-3441
C, If
AAA, AA, A
Raymond Ruelas
(626) 221-0265
If, OF
A, B
Grant Ponder
grantponder33@gmail.com
(951) 315-9700
P
AA, A
Leo Escalante
escalante426@hotmail.com
(909) 247-9321
P, C, OF
AAA, AA, A, B
Joseph White
Livebythecreed15@yahoo.com
(909) 786-7959
If, Of
A, B
James Mcintire
(909) 851-1177
OF
B
Diego
Morbidv@gmail.com
(909) 545-2315
If, Of
AA
R.J.Larkin
jj4444u@gmail.com
(917) 561-3914
P, If
AAA, AA, A, b
Christian Castillo
(626) 848-3764
Cc81372@gmail.com
1B, C, Rf
AAA, AA, A, B
Robert Flores
Bobby24che100@yahoo.com
(909) 261-5566
P, If, OF
AAA, AA
Jay Gonzalez
909-536-3063
Bosoxjay22@gmail.com
IF, OF
AAA,AA,A,B
Tristan Cassel
tristankcassel@gmail.com
(615) 478-2136
P, OF
A, B
Enrique A. Duran
Duranenrique10@gmail.com
(909)371-4464
If, Of
AAA, AA, A, B
Erik Casillas
erikcasillas11@aol.com
(909)256-9163
P, C, If
A, B
Nathan Rodriguez
narodriguez34@gmail.com
(760)578-3863
AAA
Raemont Rozier
raemontrozier@gmail.com
(919) 352-5821
OF
AAA, AA, A, B
George Sanchez
sangeo951@gmail.com
(951)400-3469
P, IF, OF
AAA, AA, A, B
Jorge Bonilla
(714)349-3326
IF, Of
AAA, AA
Andrew Miller
andrewmiller3070@icloud.com
(909)736-5606
P, IF, OF
AAA, AA, A, B
Richard Mason Jr
richardmason89@gmail.com
(626)826-7746
IF, OF
AAA, AA, A, B
Free Agents
New Idea
As we all know we have a free agent list. I have posted all the names that are sent to me. You would think that most free agents once they are listed and are called by a team would want to join a team. They were the ones that sent the email stating that they wanted to play. The problem is that too many free agents are called and they give all kinds of excuses on why they can't make it to a game.
So I was thinking. We should charge free agents $20 to get onto the Free Agent page. Now I don't want the money but I think forcing the Free agents in invest something will eliminate alot of the lookie loos. I would forward the $20 to the team that "signs" a free agent. What do you think?
Playoffs
Playoff format for 2016
It looks like we will have over 50 teams this season. It looks like we will have 6 divisions. AAA (7 teams), AA(10 teams), A(8 teams), AB(10 teams), B1(8 teams), and B2(8 teams). The playoff format will be the same as we have had the last few seasons. The AAA and AA will have the top 4 teams of each division make the playoffs. The 1st round will be a single elimination and the championship round will be a best of 3 series for both the AAA and AA.
The top 4 teams from the A and AB will be seeded 1 thru 8 for a playoff bracket. The same will be for the B1 and B2 divisions.
Uniforms
Need uniforms?
I know there are some teams looking for uniforms. Whether its only a couple of a complete set. We have had alot of luck with Manny from Sports Plus. He gets the uniforms done quickly and however you want. Custom Uniforms are not a problem.
News and Events
June 22, 2016
Next League meeting
Tuesday
July 5, 2016 @ 7:00 p.m.



Michael Angelo's Pizza Restaurant
2467 S. Euclid ave.
Ontario, CA 91762
(909) 984-5161
Behind McDonald's
Extra Batter Rule
Click
here
to go to our Extra Hitter rule page.
Players Suspended
Team:
Pericos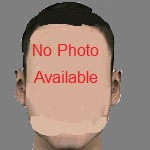 Player:
Steve Hinostro
Duration:
1 game, (Game 2)
Arguing w/umpire
Questions, comments, or suggestions?
If you have any questions, comments, or suggestions for us, send us an email at
aztecbaseballleague@hotmail.com
Miguel Lopez Anthony Gonzalez
1982-2012 1997-2015
Rest in Peace